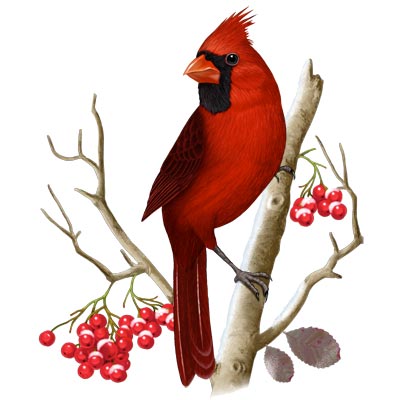 Sun's Daughter,
Venus, has completed her descent in the form of the
Great Rabbit
(Noquis'equa) and now begins her ascent from the Underworld as the
Redbird
(Dotsuwa), rescued by the
Twins
(Dinitliwa), who had accidentally killed her. On the old Calendar, today is also a Twins Day, when the opposite unite to fulfill a greater purpose. The Redbird is a promise to us that Spring will return.
This is a remnant of a ceremonial cycle brought north by Cherokee ancestors from the Mayan communities of the south.
The old Calendar has been kept in isolated mountain communities in Eastern Tennessee and Kentucky, and the Carolina panhandle, but it is almost gone. It's a complicated, multi-layered system that had little advantage in the modern technological world, where linear rather than cyclical thought dominates. I wouldn't be surprised if it's completely gone in another generation.
Sometimes cultural features like a calendar or a custom fade away because it's just their time. We could call it cultural Darwinism… it's just time for something to go extinct. Preventing that extinction will take a good deal of sweat.
Who wants to help?
Brian Wilkes